Latif Nasser is one of the most curious people I know of. Everything which he does reeks of an unparalleled love to explore new things, to venture into less talked about stories, and to make connections between them in a way never thought about before.
He is the Director of Research at 'Radiolab', a podcast which attempts to talk about difficult science and philosophy topics in a lighthearted manner. He also hosts the Netflix series 'Connected', which poses questions like, "why is human facial recognition software being used on pigs?"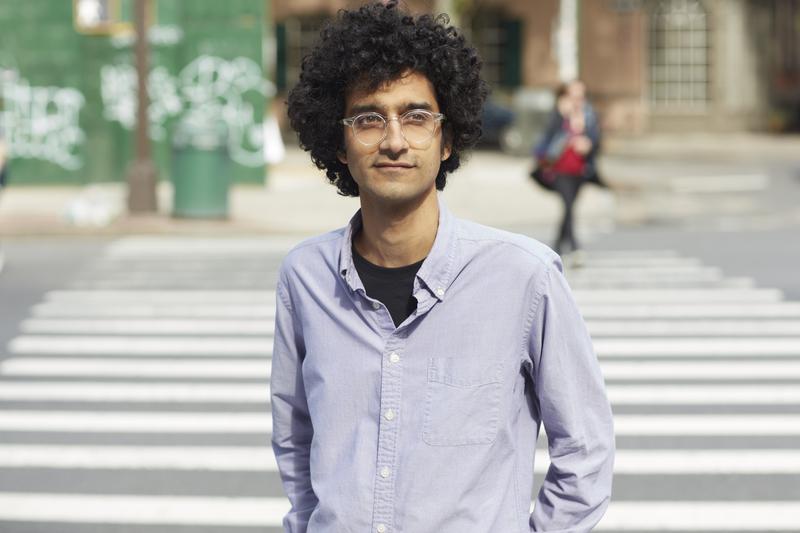 According to Nasser, "the history of science is 'brimming with tales stranger than fiction'". This is evidenced by his doctoral thesis at Harvard, which explores a slightly strange phenomenon- 'a laughing epidemic'. This is what the abstract to his thesis says:
"1962. Tanganyika, East Africa. In a rural boarding school on the shore of Lake Victoria, dozens of adolescent girls began to laugh and cry uncontrollably. After trying to stem these mysterious breakouts for a month and a half, school officials gave up and sent everyone home. As the girls fanned out to their homes across the region, their behaviors spread too. Over 1000 people were affected. Families and governments enlisted all kinds of experts to give them a clue about what was going on. Eventually, an official diagnosis: mass hysteria. About two years after it began, the epidemic petered out. Nobody died. Everybody recovered".
You can listen to a podcast on the epidemic here.
On the License to Be Dumb
This post (and its title) is inspired by a recent interview he did with the New York Times, where he talks about his approach towards learning and understanding. In his own words, he says, "Surprise and delight and wonder. Those are the things that I gravitate toward."
However, developing curiosity is also a journey. While talking about his interest in learning about science, he mentions how he hated studying archaeology initially when he was given a bunch of rocks to clean with a toothbrush. But, he says, when you put it in the big picture, things make sense.
"that we're trying to answer this dynamic question about human history or fundamentals of our universe, and there are these dramatic stories of individuals trying to figure it out … once you click that in, tooth-brushing those rocks seems like the most dynamic, interesting thing in the whole world. But you need to have that other information".
The above goes not just for science, but in other fields as well. Take law for example. When you are working on a case, which is about a specific fact situation or about a particular section, things might seem mundane and inconsequential. But when you put it in the larger context, and think of how that case adds to the jurisprudence of a subject area, or how it shapes the understanding of issues which are related to it, it all starts to look important.
On the benefits of getting his Ph.D. from Harvard, he says:
"Paradoxically, I think my fancy Harvard Ph.D. has given me the license to be dumb. I feel like I can walk into a room and I can just ask the actual question that is actually on my mind without fear of people thinking I'm an idiot. Because often I am! That's why I love this job".
A person dealing with such a diverse set of topics has to be a jack of all trades. Nasser embraces this idea with arms wide open. He says that:
"I never pretend to be an authority. I would much rather be the dumbest guy in the room than the smartest because I think that's more intellectually honest. There are honest to god authorities out there that we should be listening to, but on the other hand, let's just be open minded and listen and think critically and have our own questions. To me, that's a really important shift, and I think it's a valuable one. Intellectual humility is a core value for me".
I would recommend you to check out the full interview here. It has a very candid, off the cuff feel to it.
At Lawctopus, we are trying to emulate Mr. Nasser's philosophy- of being inspired, curious and always looking to learn (with loads of warmth and humility). We need more people like Nasser- people brimming with curiosity, who always question things. People who aren't afraid to pull the thread, and see what is on the other side.
Tell us about such interesting figures from your life. People who inspire you to learn and take action.
Disclaimer: We try to ensure that the information we post on Lawctopus is accurate. However, despite our best efforts, some of the content may contain errors. You can trust us, but please conduct your own checks too.